GETTING IN AND OUT OF YOUR VEHICLE MADE EASIER
Contact us by calling 708-345-3939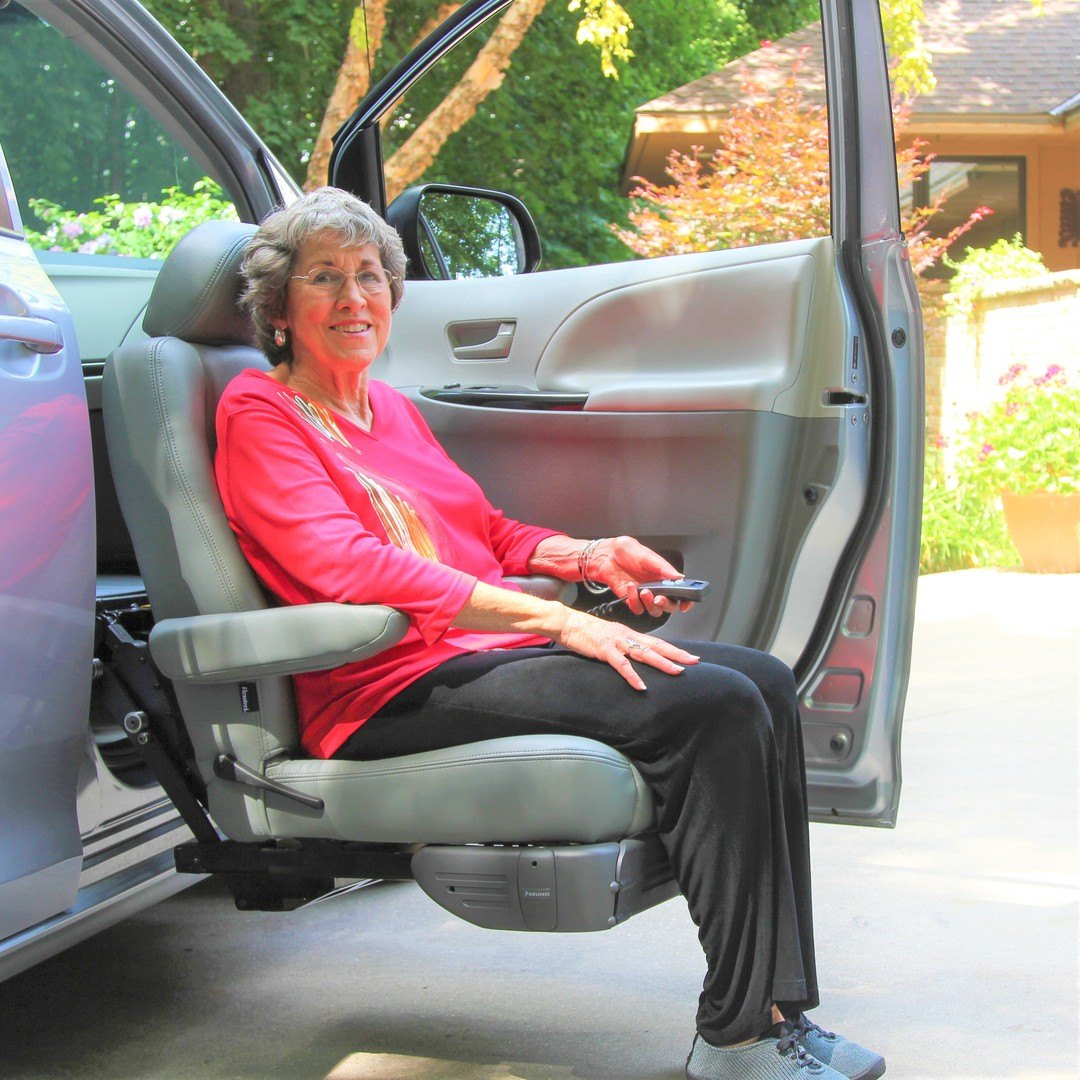 The TURNY EVO Transfer Seat Base by BraunAbility is the accessible answer for a passenger or driver to easily get in or out of their vehicle. The Turny Evo swivels, powers out through the doorway, and down to transfer height like magic. Easy to use from standing, from a walker, or from a wheelchair, scooter or powerchair. Just sit down or transfer onto it, and the Turny Evo picks you up and into the vehicle. See note below*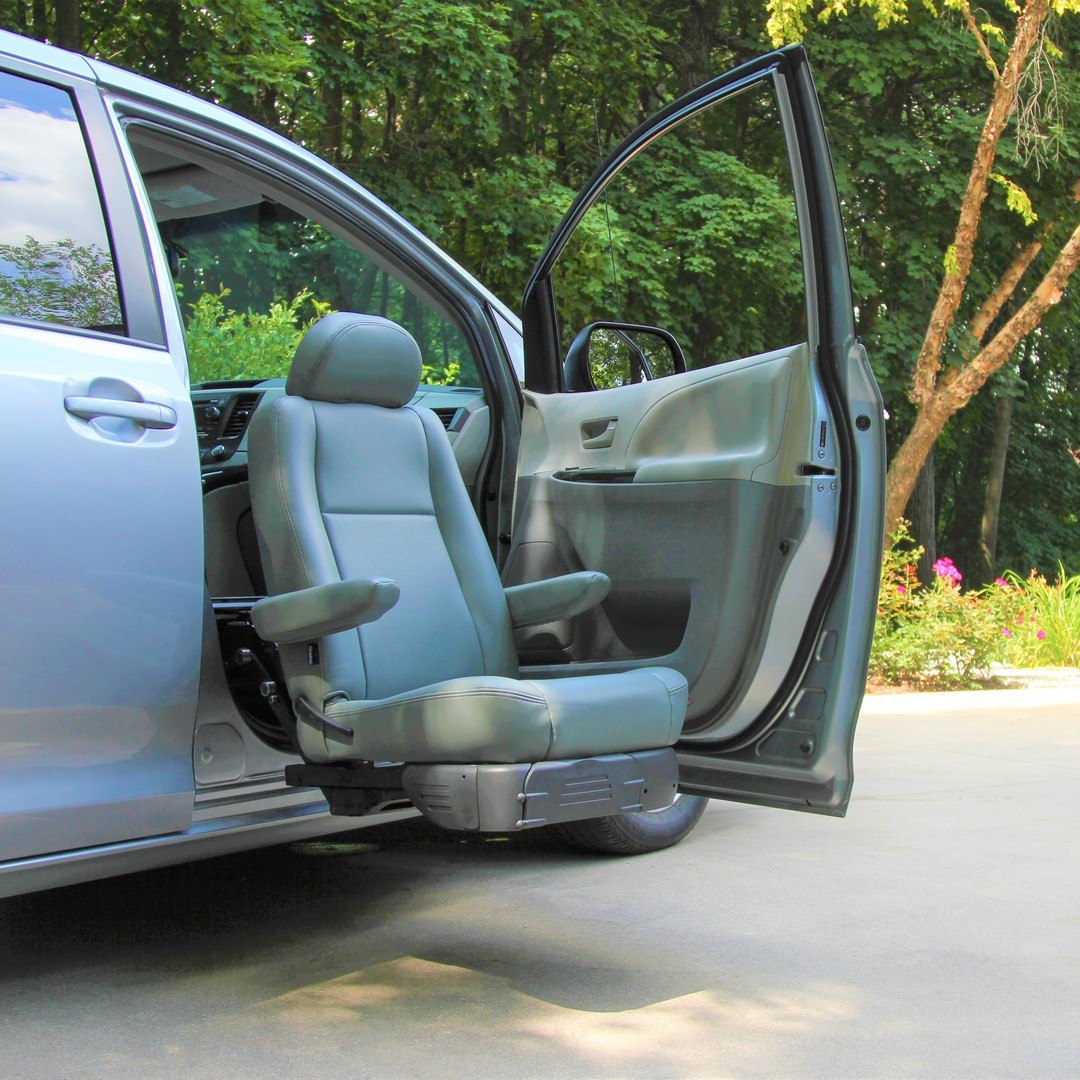 No more lifting a person through the doorway, attendants no longer strain their backs, they just press a button. Transfer seat bases are a safer way to ride in a vehicle, wheelchairs are not crash-tested, and factory Lap and shoulder belts are used in the correct positions. Anyone else can ride in these seats if the designated person is not along. 6 colors of material and UltraLeather available.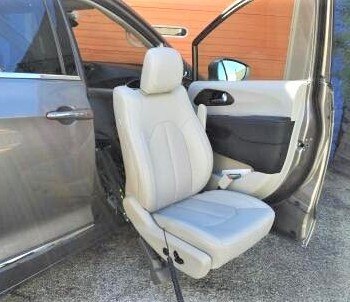 The LINK Transfer Seat Base by Adapt Solutions is for a passenger or driver, and is highly maneuverable. It can swivel, slide, tilt, move out as well as down in any order for clearance through a doorway. The LINK  will use the vehicles' own seat and airbag sensors for maximum safety. See note below*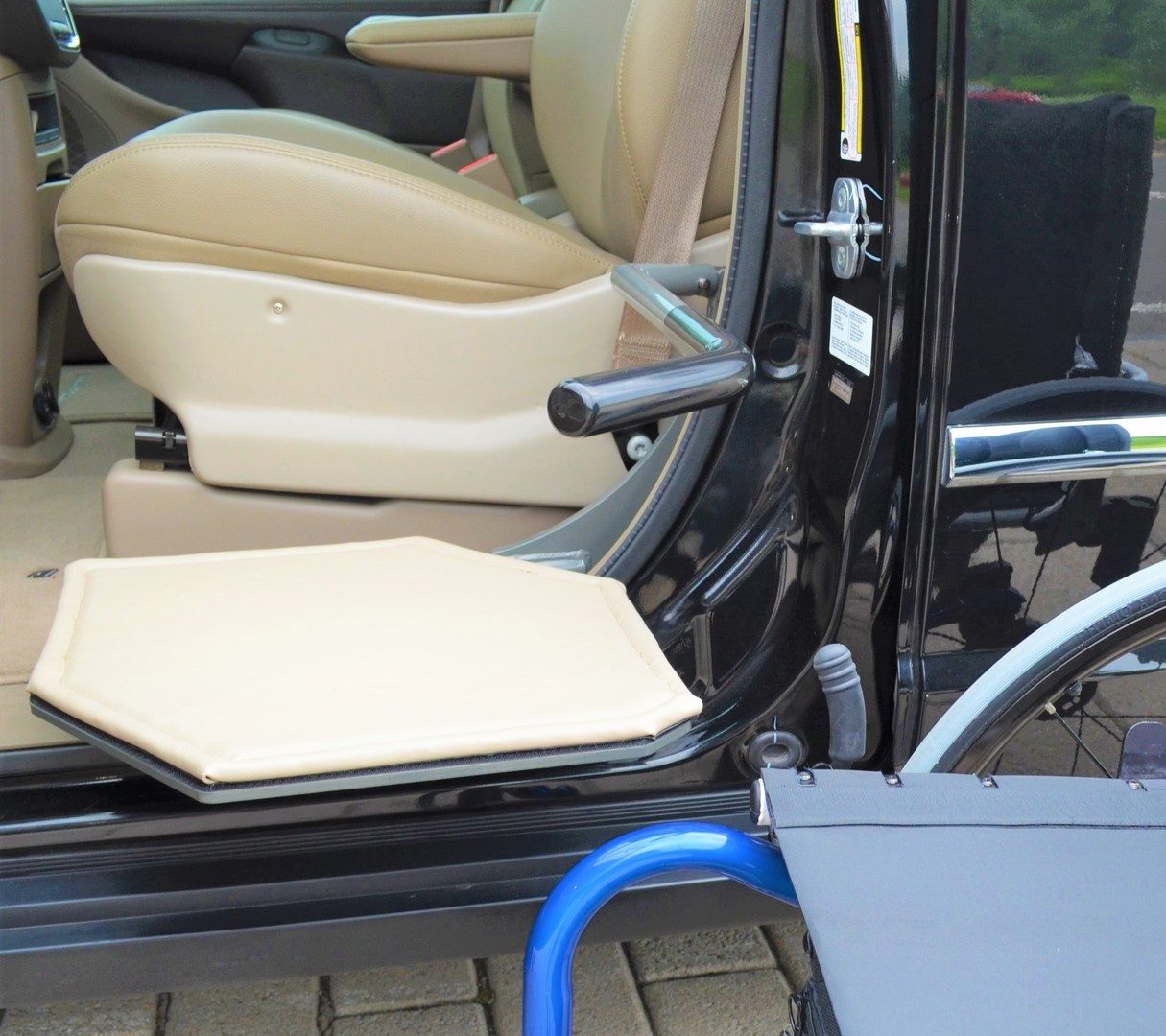 This is the XL-SEAT, Ascento, by Adapt Solutions. Transfer onto this fold out motorized transfer board mounted to the "B" pillar, and it will raise you up from the doorway threshold to the seat level. There is a hinged support arm to hold for stability. The board folds up between the seat and closed door, or can be removed.  See note below*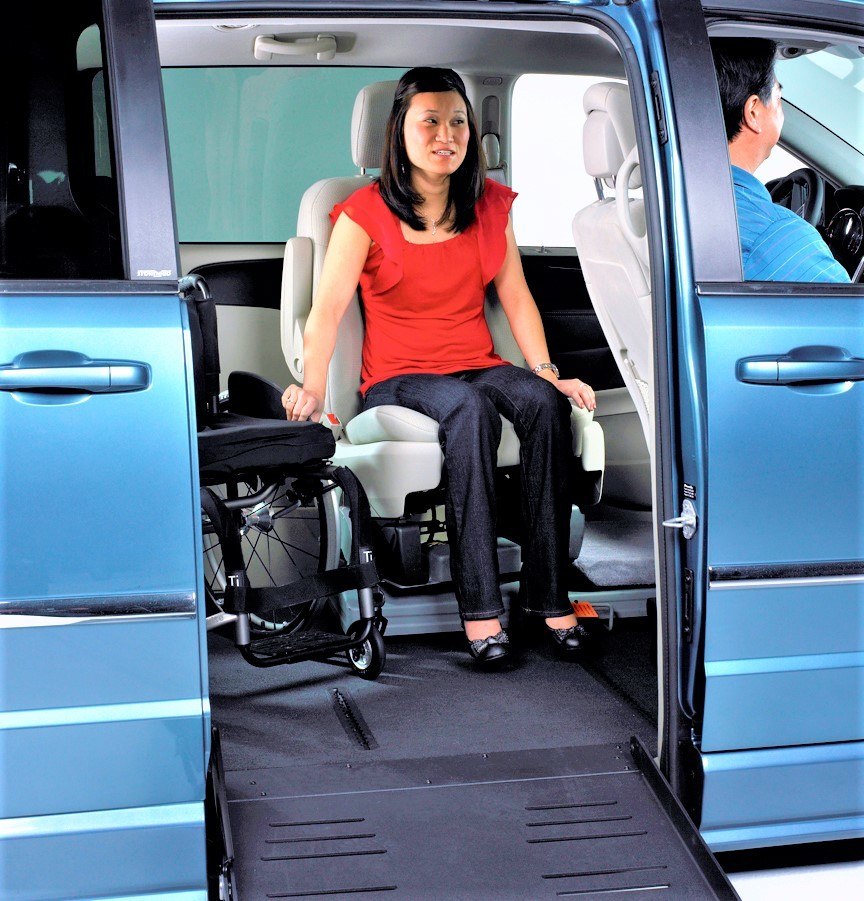 B & D Independence, 6 way Transfer Seat Bases will allow you to get behind the wheel once inside your low floor minivan or full-size van. The C62 Comfort Series seat base moves back away from the wheel, can raise and swivel for you to transfer into, then bring you to the driver position, in the vehicle's own seat, and uses the factory lap and shoulder belt. Several models are made to fit side or rear ramp vans, and the newest style full-size vans. See note below*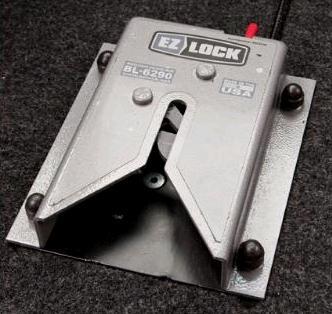 E Z LOCK makes the industry-standard Power Lock-Down for securing a wheelchair or power chair that will be occupied. A base mounts to the floor, a bracket mounts to the chair frame, and an electronic release module mounts to the dash or a wall. Simply drive into position and you are locked automatically and good to go. EZ LOCKS may be installed in the front passenger or driver positions, and in some cases, the center of a vehicle.
*Transfer Seat Bases and Lifts fit into many vehicles, but not all.
Call us to discover compatibility with a vehicle that you already own, or are thinking of buying to adapt to make accessible. When the original seat or base is replaced, it may be stowed in the minivan floor, or given to the owner to be stored and saved for reinstallation for when the transfer seat is removed.